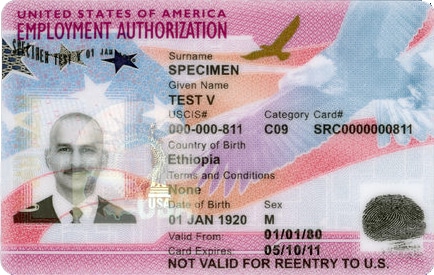 Review other immigration options while you renew
USCIS fees are $495
Legal fees are $480
Passport photos included
Renewing DACA on time is essential for keeping a valid work permit. It can also have other benefits, such as preventing accrual of unlawful presence. Working with an experienced DACA lawyer is the best way to make sure that your renewal application is accepted and that it's not delayed in being approved.
DACA renewal fees
The cost of renewing DACA is currently $495 in USCIS fees. The legal fees for the process are $480, adding up to a total cost of $975. These fees can be paid with any kind of payment method, including cash and credit cards.
Our office provides passport photos and mailing expenses free of charge.
DACA renewal processing times
Many DACA renewals are processed within 2-3 months. However, USCIS uses a specially processing schedule for DACA renewals to maximize the validity period for a work permit. This is generally a good thing, but it also means that work permits are issued close to the expiration date. Many DACA applicants become worried and face pressure from their work to provide a new work permit. Make sure to speak with an experienced DACA attorney if you have any concerns.
When can I renew DACA?
The office has extended hours for processing DACA renewals so that you can get your renewal completed on time. Check the available times this week by clicking the schedule button below. Appointments are available Monday through Saturday most weeks depending on the particular day.
DACA applications should be submitted within 120-150 days prior to the expiration date on the card. Renewals may be delayed if they are filed less than 90 days before expiration, but this is uncommon.
How long are DACA work permits valid for?
A work permit based on DACA should be valid for two years at a time. It needs to be renewed in advance of the expiration date, but USCIS prioritizes those cases expiring sooner.
Can I apply for a green card with DACA?
While there's no path to a green card or permanent residency with DACA currently, there are still some options available depending on the individual circumstances. Make sure to schedule a consultation to review your options. Many people with DACA successfully transition to a green card based on marriage, other family applications, U Visas, and other special programs.