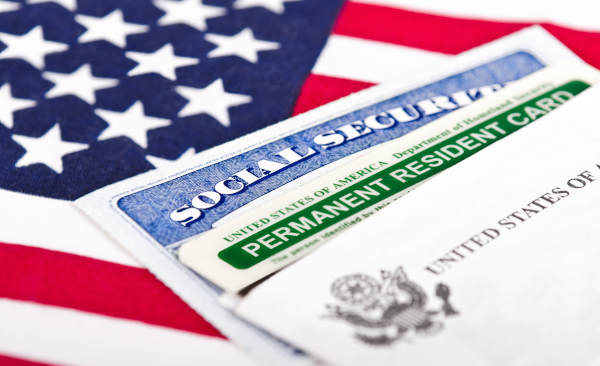 Permanent resident status in the United States allows one to live in the US, travel freely, and work without restrictions in most occupations. Green cards are issued to permanent residents, usually in 10 year increments. Applying for permanent residency is a complicated process and it has only become more challenging during the past few years. Today, applicants are at greater risk than ever before, required to complete even more burdensome paperwork, and punished for making even minor errors on the forms.
How to become a permanent resident of the United States
There are many ways to become a permanent resident, but the most common ways are through family petitions, employment, and the diversity visa program. However, there are many other programs that can allow one to become a permanent resident, and usually those smaller programs are limited to specific types of applicants. For example, some people who are victims of crimes can eventually become permanent residents through the U Visa process. Some programs target people of specific nationalities, such as the Cuban Adjustment Act and the Liberian LRIF Program. Working with an experienced lawyer and completing an immigration consultation is the best way to figure out what options are available.
In general, most applicants have some kind of petition approved or are eligible to file a petition at the same time as they file the form I-485 adjustment of status application. This is common with spouses and children of US Citizens as well as some high-skilled employment-based applicants. In other cases, the petition is already approved and the applicant will request adjustment of status on its own. Many cases require interviews, especially cases based on marriage, but not all adjustment of status applications will require an interview.
While the for I-485 is required to request adjustment of status, it is not the only form used. The other forms vary depending on the case, and this is one of the most common mistakes that people make when filing on their own. It is common for adjustment of status applications to include the I-765 work permit, I-131 travel permit, I-864 affidavit of support, I-944 declaration of self-sufficiency, and other forms depending on the case. Failing to submit the right forms is a common reason for rejection of an application or even denial of the entire case. USCIS does not issue refunds in these circumstances and denial can result in deportation proceedings.
Is it necessary to hire a lawyer to file for adjustment of status?
Hiring a lawyer is recommended for all adjustment of status applications because they have become more complicated and unforgiving during the past few years. While it's not required to have a lawyer and people do file successfully on their own, it is also common for people to receive requests for evidence or even denials in their cases. Hiring a lawyer is helpful for many of the same reasons that people hire other professionals: expertise in having done the process many times, up to date intelligence about current trends and pitfalls, and being able to entrust the process to a professional rather than spend many hours learning how to do it correctly.
Austin green card lawyer Joseph Muller assisting with green card and permanent residency applications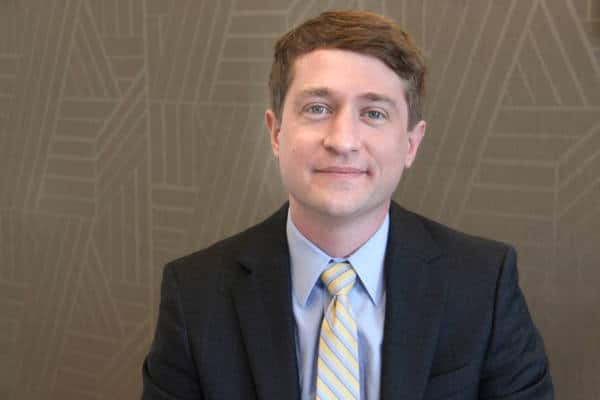 Joseph Muller is an Austin-based immigration lawyer available to assist with green card applications of all kinds. It's more important than even to work with an experienced immigration lawyer in the green card application process. Schedule a free consultation with Joseph Muller to discuss your situation.
There are different types of green card applications depending on the particular case. The fees for a particular case will depend on the complexity and time required, but typically run from $1,500 to $3,000. Attorney Joseph Muller has extensive experience with green card applications, and is assisting with:
Family-based green card applications for spouses, children, parents and siblings
Employment-based green card applications under all EB categories
U Visa adjustment of status
Cuban Adjustment Act adjustment of status
Asylee and refugee adjustment of status
VAWA self-petitions and adjustment of status
Adjustment of status for spouses and children
Many US Citizens and permanent residents want to file for their spouse and children (including step-children) to become permanent residents. Both relatives of citizens and residents can adjust status in the US, but the rules applying in each case are different and applicants should be careful to understand those differences before applying. For example, spouses and children of US Citizens can often apply for adjustment of status even if they are out of status or have worked without permission. This is not true for most spouses and children of residents.
Adjustment of status for family of US military and veterans
There are special options available to people who have close family who are members or veterans of the US Armed Forces. The primary option is called Parole in Place, and allows some people who normally would not be eligible to file for residency to obtain "parole" and then apply for a green card. This is a common option for spouses of members of the US Armed Forces who have DACA or who do not have any status. These cases can be complicated and it is recommend to speak with an attorney to check for eligibility.
Adjustment of status with a fine for applicants with old petitions under INA 245(i)
There is a process for some people who normally would not be eligible to file for residency to become eligible if they had an old petition that included them on or before April 30, 2001. Often these petitions were made by siblings and they can even include children of the primary beneficiary.
The adjustment of status process under 245(i) can quickly become complicated. It's essential to confirm that someone has a qualifying petition and is eligible for the 245(i) process. Often, people applying under 245(i) have been residing unlawfully in the US for many years and would be subject to deportation if they are not actually eligible for the process. For this same reason, people may have other issues complicating their ability to adjust status.
The 245(i) process requires an additional payment of $1,000 for most people. It also requires submission of another form and for some cases additional evidence of physical presence on a specific date. Schedule a consultation with a lawyer to discuss eligibility for an adjustment of status application under INA 245(i).
U Visa adjustment of status applications
Individuals who were given a U Visa, as well as their dependents, can often apply for adjustment of status once they have maintained that status for at least three years. While the U Visa process is very slow, once an individual is eligible to apply for residency they should do so immediately and the process is usually complete within a year of filing. The adjustment of status process for someone based on an approved U Visa is different from other adjustment of status cases, and it's highly recommend to speak with a lawyer before getting started.
Adjustment of status for victims of domestic violence and abuse
Some people are married to US Citizens or permanent residents, but their spouse is abusive and unwilling to help them to apply for their green card. In many cases, these individuals are eligible to file on their own, privately, if they can prove they are eligible. The most common situation is applying through the self-petition process created by the Violence Against Women Act, also known as VAWA, which is available to men and women despite the name. Some people who aren't eligible for this process but who were victims of crime, such as domestic violence, can apply for the U Visa process.
News and information about green cards and permanent residency