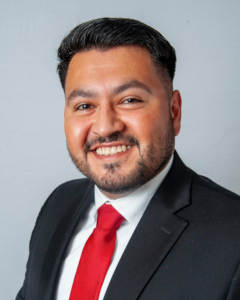 Javier Gonzalez is an immigration lawyer in Austin, Texas, who handles a wide variety of immigration law cases. Attorney Javier Gonzalez has years of experience assisting individuals with obtaining their citizenship, green cards, employment authorization, asylum, deportation defense, family petitions, waivers, and much more.
Having worked for more than six years on immigration legal matters, Javier is committed to immigrants and helping immigrant communities. He is fully bilingual in Spanish and English.
If you have questions about immigration law matters you can call Javier Gonzalez today, or schedule a free consultation with him online at your convenience.
Attorney Javier Gonzalez's immigration law experience
Javier Gonzalez was born and raised in Houston, TX to an immigrant father and a U.S. citizen mother. He was inspired to become an immigration attorney after seeing how his father's life changed once he became a resident and eventually a U.S. citizen. He has dedicated his life to helping families with their immigration matters and to pursue their own dreams.
Javier has worked on immigration matters since the year 2017 while he was a student at New England Law Boston. After graduating and joining the state bar, he continued working in Boston, Massachusetts. In the year 2021 he relocated to Texas to be closer to his family and became a member of the Texas bar.